Cloud VPS Server
Linux VPS Hosting
Get high performance VPS hosting on a Tier 1 network at an unbeatable value. Discover the ease of managing your VPS account with us. Standard KVM
Robust features starting at a better value than a $5 VPS, our plans kick off at an unbeatable $4.
Fully virtualized SSD VPS cloud compute instances
Up to 8

GB

RAM and 5000GB bandwidth

Ideal for getting started
Starting at $4/month
Massive KVM
The best VPS for storage & large volumes of data with spacious HDD disk space & bandwidth.
| | |
| --- | --- |
| | Increased storage capacity with HDDs |
| | Up to 12GB RAM and 15000GB bandwidth |
| | Ideal for data storage & backups |
Starting at $4/month
Premium KVM
Upgrade to high performance VPS with NVMe compute instances, NVMe object storage, & faster CPUs.
| | |
| --- | --- |
| | High performance NVMe SSD VPS cloud storage |
| | Up to 16GB RAM and 6000GB bandwidth |
| | Ideal for increased speeds |
Starting at $15/month
Linux VPS Hosting Features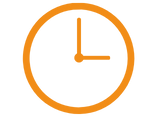 Pay by the Hour
Experience the flexibility of our VPS hourly billing and VPS pay per hour systems. Our flexible pay-as-you-go billing allows you to access premium cloud hosting at an affordable price, with options to suit every budget and need.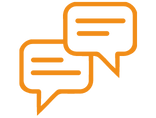 Customer Service
24/7 VPS support from our team of system admin experts, always ready to provide quick and friendly responses to your questions.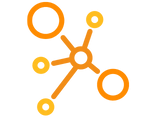 Tier 1 Network
Benefit from a VPS US located Tier 1 network that provides a reliable and consistent connection globally, with data center locations including Seattle, Los Angeles, Atlanta, New York City, and the Netherlands, making it a comprehensive USA VPS & global solution.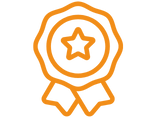 Premium Hardware
Experience the power of next-generation technology with our high performance VPS infrastructure, including NVMe SSDs.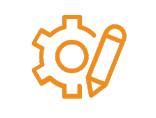 Customizable OS
Harness the flexibility of a VPS Server Linux with our cloud-init compatible Linux images or upload your own image/ISO at any time.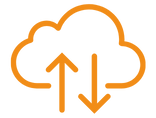 Easy Backups
Secure your data via a VPS backup, keeping your data safe and accessible with easy-to-use snapshots and easy to restore functionality.
Linux VPS Hosting Plans
Standard KVM VPS
Enjoy fully-virtualized SSD VPS server compute instances with up to 180GB of storage VPS hosting, structured for flexible computing needs at an affordable price point. Choose our VPS hosting solutions optimized for Linux environments.
TIER
CPU
SSD
Bandwidth
Price

VPS 512MB RAM

1 Core

10 15GB

1TB

$4/mo ($0.006/hr)

VPS 1GB RAM

2 Cores

25

35GB

2TB

$6/mo ($0.009/hr)

VPS 2GB RAM

2 Cores

50

65GB

3TB

$12/mo ($0.018/hr)

VPS 3GB RAM

2 Cores

60

75GB

3.5TB

$17/mo ($0.0255/hr)

VPS 4GB RAM

4 Cores

80

100GB

4TB

$22/mo ($0.033/hr)

VPS 8GB RAM

4 Cores

160

180GB

5TB

$43/mo ($0.063/hr)
| TIER | CPU | NVMe | Bandwidth | Price | |
| --- | --- | --- | --- | --- | --- |
| VPS 2GB RAM | 1 Core | 50GB | 3TB | $15/mo ($0.0225/hr) | |
| VPS 4GB RAM | 2 Cores | 100GB | 4TB | $26/mo ($0.039/hr) | |
| VPS 6GB RAM | 3 Cores | 150GB | 4.5TB | $38/mo ($0.057/hr) | |
| VPS 8GB RAM | 4 Cores | 200GB | 5TB | $50/mo ($0.075/hr) | |
| VPS 16GB RAM | 4 Cores | 400GB | 6TB | $100/mo ($0.15/hr) | |
Massive KVM VPS
Store and backup large amounts of data for your VPS big storage needs, with our spacious disk space and bandwidth.
| TIER | CPU | HDD | Bandwidth | Price | |
| --- | --- | --- | --- | --- | --- |
| VPS 512MB RAM | 1 Core | 160GB | 2TB | $4/mo ($0.006/hr) | |
| VPS 1GB RAM | 2 Cores | 325GB | 5TB | $6/mo ($0.009/hr) | |
| VPS 2GB RAM | 2 Cores | 650GB | 7.5TB | $12/mo ($0.018/hr) | |
| VPS 3GB RAM | 2 Cores | 1000GB | 10TB | $17/mo ($0.0255/hr) | |
| VPS 4GB RAM | 2 Cores | 1350GB | 10TB | $22/mo ($0.033/hr) | |
| VPS 8GB RAM | 4 Cores | 2650GB | 10TB | $43/mo ($0.0645/hr) | |
| VPS 12GB RAM | 4 Cores | 4000GB | 150TB | $64/mo ($0.096/hr) | |
Looking for more power and dedicated resources?
Get virtual server simplicity with dedicated CPU cores, all backed by a team of pros with RamNode VDS (Virtual Dedicated Servers).
Linux VPS Hosting FAQ's
What is VPS Hosting?
VPS hosting provides users with a private virtual server on a physical machine, using virtualization technology to partition the machine into multiple private servers. Experience the freedom of VPS Linux hosting, giving users more control and customization options than shared hosting, but without the high costs associated with dedicated hardware. Ideal for hosting websites, applications, or utilizing as an OpenVPN VPS, users can choose any operating system of their choice, including Linux, Unix, Windows, or other OS.
Why Choose Our VPS Server Solutions?
Select our VPS servers for unparalleled performance and reliability, all underpinned by the strength and versatility of Linux (or your preferred operating system) starting at only $4/mo. With features like high-performance NVMe technology, a robust Tier 1 network ensuring consistent uptime, and the flexibility to pay by the hour, our VPS solutions stand out. Benefit from fully virtualized SSD VPS instances, increased storage capacity, and a dedicated customer service team ready to address your queries round-the-clock. Harness the power of Linux and experience a seamless hosting journey with us.
How do I sign up for RamNode's Linux VPS Hosting?
Looking for a free credit VPS? Kickstart your journey with just a minimum of $5, and unlock a 25% credit match to save even more. Sign up in minutes with our quick and easy cloud account creation process.
How does hourly billing work on RamNode's Linux VPS Hosting?
Experience the convenience of hourly VPS with our flexible cloud hosting system. To get started, add at least $3 in Cloud Credit through your Client Area. Cloud credits will be deducted based on the hourly cost of your services. Monitor your usage in the Cloud Control Panel under the Billing tab, and add more time as needed. With affordable VPS hourly rate starting at about $0.006/hr, enjoy the best value for your investment.
What server hardware does RamNode use?
Our Linux VPS hosting utilizes the following server hardware configurations in each of our locations:
| Tier | CPU | Disk |
| --- | --- | --- |
| Standard (SKVM and SVZS) | Intel Silver and E5, and AMD EPYC (2.1GHz+) | RAID10 SSD |
| Premium (PKVM) | Intel Xeon E3v6, E, and Gold Series (3.5GHz+) | RAID10 NVMe |
| Massive (MKVM) | Intel E5 (2.3GHz+), and AMD EPYC (3.1GHz+) | RAID10 HDD |
Our NVMe object storage ensures faster data retrieval and improved redundancy.